Serving you across 10 industries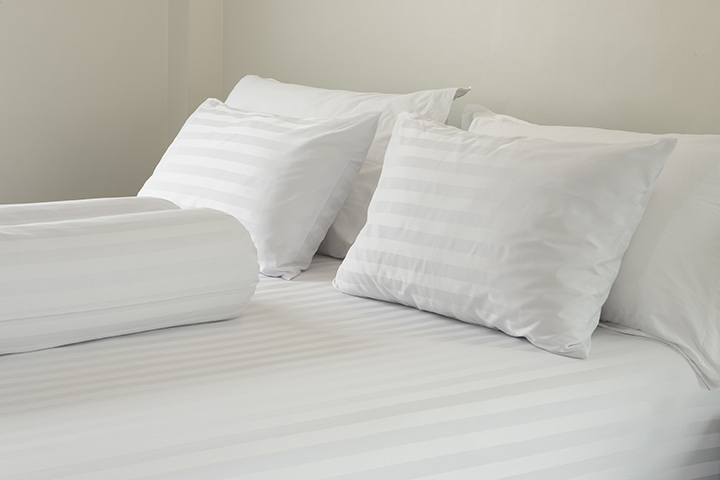 Whatever your needs, we're the only contact you need
The supplier behind the suppliers
KSE Suppliers is positioned in support of your business. Whether you're a direct facility supplier or run your own laundry rental service, we are your single point of contact for reusable commercial linens and premium textiles—and totally personalized service.
Enjoy deep savings on reusable materials and garments of all shapes and sizes, including linens, towels, bedding, nursing garments, cleaning supplies and other institutional textiles.
We at KSE are forward-thinking and progressive. We realize that industries evolve and needs change. If you think you may benefit from our Suppliers, please contact us. We'll be happy to advise you.

Hotels & Motels
We offer affordable bedding and bath solutions for budget motels, luxury suites, and everything in between

Hospitals & Medical Centers
For healthcare operators we offer access to premium goods for clothing patients and maintaining safe, sanitary facilities

Nursing & Group Homes
Supply independent and assisted living residences with soft, resilient bedding and assorted products at unbeatable prices

Correctional Facilities
Economy meets durability with our vast selection of sheets, linens, and other essential detention supplies

Restaurants & Bars
From the kitchen to the dining room, outfit an entire establishment with reusable napkins, aprons, towels and tablecloths

Resorts & Country Clubs
Complement 5-star service with luxury linens and other quality textiles at competitive wholesale prices

Commercial Launderers
Whether you wash for restaurants, hotels, or small local businesses, we have the most efficient, easy-care textile optionst

Transitional Housing
Discover economical solutions for keeping the needy safe, warm, clean, and comfortable in public shelters

Industrial Companies
When heavy-duty jobs require durable supplies, rely on KSE to meet all your complex textile needs